SERVICES
Standards of Practice for Inspections
Inspection Services follow the Wisconsin State Standards of Practice. Our exceptional state standard allows us to conduct inspection services to well trusted and rigorous industry standards. Learn More Here! We follow ASTM Standards of Practice for commercial inspections.
Included
Inspection Structures and Components
Roof covering
Attic structure
Attic insulation and installed components
Exterior cladding, flashing, windows/doors/penetrations, and chimney(s)
Exterior grading
Electrical system (main/sub panels, receptacle function, fixtures, and overall condition of visible wiring)
Plumbing system (functional flow, functional drainage, installed components condition, water heater evaluation for function/age, and visible plumbing for leaks/deterioration/damage)
Smoke/carbon monoxide detectors installation, condition, and function
Fireplace (gas and wood) a level 1 inspection (visual) of the condition and installation of the system including the dampener and visible sections of the flue
Interior walls & ceilings for general settlement/deterioration or potential moisture-related issues
HVAC systems (when safe to do so) are tested for function, the date of manufacture is provided, and a visual but not technically exhaustive evaluation is completed
Visible inspection of the Foundation and sub-structure of the home
Attached structures of the building are inspected as well (porches/decks/balconies/patios/etc) for condition and safety when visible
One attached or detached garage structure is included in the home inspection.

Types of Inspections
Buyer's Inspection
Pre-Listing/Seller's Inspection
New Construction Inspection
Commercial Buildings/Property inspections
Re-inspections
Radon Testing
Types of Properties Inspected
Homes
Apartments
Condominiums/Townhomes
Light/Heavy Commercial Buildings
For a comprehensive list of services and pricing, please contact Tom directly. For real estate transactions involving multiple services, bundle pricing is available. Veterans and return customers should contact Tom directly for special pricing.
Buyer's Inspections
For those of you looking to buy a home make sure you get a thorough inspection of the home before buying. Our detailed reports will provide you with all the information needed to decide and include the inspection of one attached/detached garage. Our electronic reports are complete with photos and recommended maintenance. Any needed repairs will be returned within 24 hours allowing you to leap on any transactions.
Pre-listing / Sellers Inspection
Before selling it's a wise idea to have your home properly inspected. With a professional inspection, you can be alerted to any major causes for concern or needed repairs that could cause a deal to fall through. A current inspection will allow you to move forward in confidence and close quickly on your property.
New Construction
Sadly, rushed construction, use of subpar or incorrect material, and improper installation of appliances are all too common in newly constructed homes. By having a licensed professional verify the condition of your newly built home via a detailed inspection report you can make sure that everything has been built properly and to the correct standards.
Re-Inspections
The Inspector will return after everything detailed in the initial report has been addressed. The Inspector will make certain that all repairs or replacements have been done properly.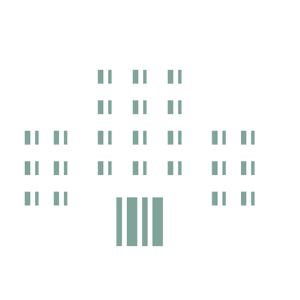 Commercial Buildings Property assessments
Every new business venture needs a place of operation. You can verify that your commercial property will suit your needs and be a solid investment for your business by having a licensed professional inspector performs a comprehensive assessment of the building structures, systems, and mechanicals! Allowing you to move forward with your business venture in confidence.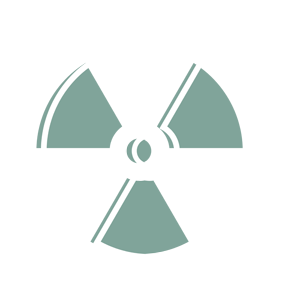 Radon Testing
Our Inspectors are certified as radon measurement professionals through AARST-NRPP.
Unit placement in private or commercial building
Multiple unit placement in a private or commercial building
Outbuilding inspections
We provide this service for farmhouses or other properties that may have large structures apart from the primary home such as barns or warehouses.
Boathouse Inspections
Just like a buyer's inspection except geared directly for any waterfront or boat homes. These styles of homes have specific building types and features that should be inspected by an inspector with the correct experience.
Home Inspection pricing will vary based on each individual home. Factors that influence pricing include the square footage of the home, systems installed, number of bathrooms and kitchens, and type of substructure/foundation. The median home inspection charge is $450.00 and the median charge for additional outbuildings is $100.00 per building. Call or Email Tom today for specific pricing on your home inspection!